Craving quality time with friends but want to stay close to Metro Manila? Look no further. Villa Excellance Beach and Wave Pool Resort promises an unforgettable get-together experience filled with fun and excitement. 
You don't have to travel for hours to escape the city hustle and bustle. Your perfect staycation begins right here.
Ready, Set, Staycation: What to Bring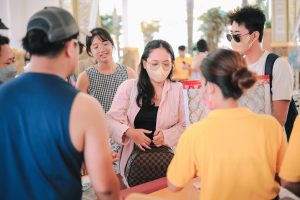 Get-togethers are about seizing the moment and making the most of your time with friends. When you're heading to Villa Excellance, remember to pack your sense of adventure, your favorite swimsuit, and a ready-for-fun attitude.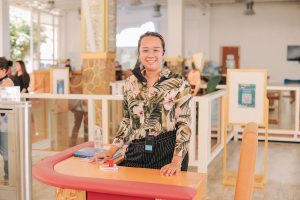 But don't worry, if you forget anything, our on-site facilities and friendly staff have you covered. You're in for a hassle-free adventure.
Dive into the Fun: What to Expect at Villa Excellance
Villa Excellance isn't just your typical resort; it's a water park paradise right next to Metro Manila. Imagine thrilling wave pools, exciting water slides, and aqua adventures for all ages. Our facilities are designed to bring out the adventurer in you, from grandkids to grandparents. You can look forward to vibrant themed pools, splash zones, and endless aquatic fun.
A Bounty of Activities
An Aquatic Wonderland
When it comes to aquatic escapades, Villa Excellance reigns supreme. Our array of activities caters to water enthusiasts of all ages, making it a perfect destination for you and your friends. Dive into our collection of eight swimming pools, each masterfully designed to deliver waves of excitement.

The Royal Infinity Pool: 
Plunge into our lavish infinity pool; it's a perfect spot for bonding with family and friends.

7 Misfits Slide: 
For the thrill-seekers among your group, the 7 Misfits Slide promises heart-pounding excitement and unforgettable memories.

Pacific Wave: 
Experience the magic of a beach without leaving the safety and comfort of the resort. Our Pacific Wave Pool is a fantastic spot for waves of enjoyment that everyone can savor.

Caribbean Pool: 
Allow the gentle waves of the Caribbean Pool to wash your cares away while you relax in its tranquil ambiance.

Lil Pirate Wave Pool: 
Designed especially for young adventurers in your group, our Lil Pirate Wave Pool features smaller, gentle waves that create an atmosphere of fun and wonder. An engaging pirate-themed play area adds a layer of delight for your friends.

Tiny Twister: 
Even the youngest adventurers in your crew deserve a taste of water slide excitement. The Tiny Twister is purpose-built for little ones who crave big fun. The gentle, twisting slide takes them on a mini-adventure that ends with a refreshing splash in a shallow pool.
Tanza Twister: 
Brace yourselves for a water adventure like no other at the Tanza Twister. This one-of-a-kind attraction guarantees excitement and thrills as your group journeys through a dark tunnel, only to find yourselves spiraling around a giant bowl before taking the plunge into a splash pool. It's a whirlwind of sensations that will have your friends coming back for more.
The water park at Villa Excellance isn't just a collection of slides and pools; it's a world-class experience right next to Metro Manila. Safety is our top priority, and our water park facilities are modeled after the world's finest. It's a place where your group of friends, regardless of age, can create lasting memories together.
The Perfect Staycation
The perfect staycation isn't just about exciting activities; it's about a comfortable, convenient, and memorable experience. Villa Excellance offers modern and cozy rooms, tasty dining options, and an atmosphere that encourages relaxation. After a day of splashes and laughter at our water park, you can unwind in our well-appointed accommodations and savor delicious meals from our onsite restaurants. It's the ideal balance of adventure and relaxation. Villa Excellance isn't just a water park; it's a true staycation haven.
Click this link to see accommodation options
Whether you're here for a day or planning an extended stay, our facilities and activities are designed to make your experience unforgettable.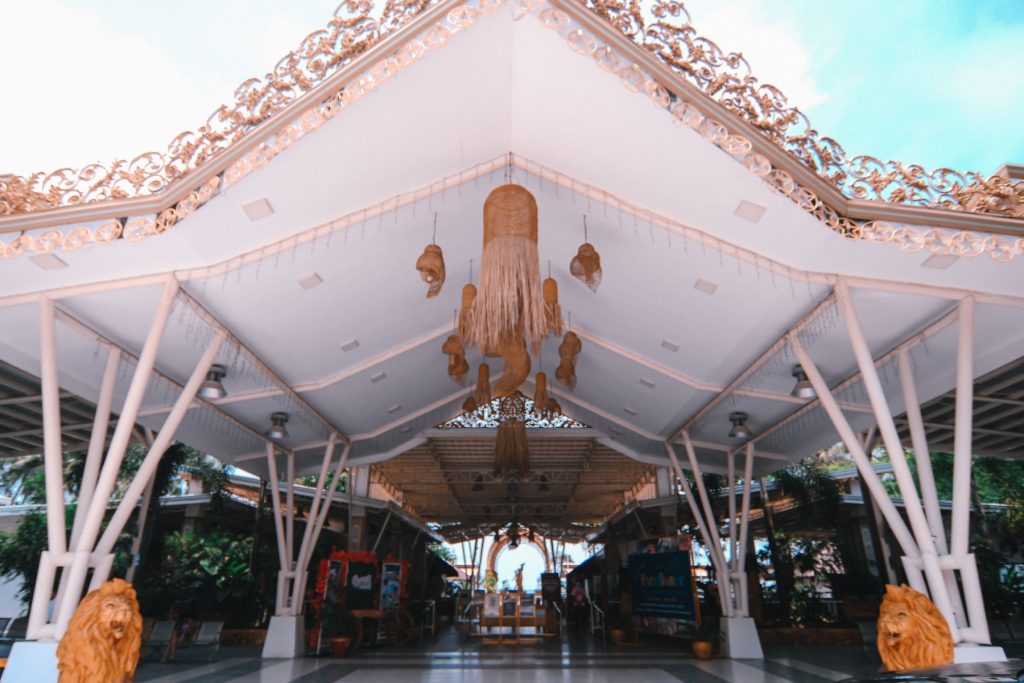 At Villa Excellance Beach and Wave Pool Resort, your adventure is our mission. We can't wait to welcome your squad to our water park near Metro Manila for the ultimate staycation experience.