Villa Excellance Beach and Wave Pool Resort is the ultimate spot where you can unwind with your family and have a thrilling adventure at the same time. 
If you are thinking about bringing your small family in for a vacation, know that we have your back and want to make sure your experience is absolutely worth remembering. That's why we've put together a bunch of awesome tips and tricks to help you squeeze every drop of fun out of your stay. Whether it's planning activities or making the most of your precious time, we've got some awesome suggestions to make your memories here truly special. So let's jump right in and get the good times rolling!
1. Book Early for the Best Accommodations: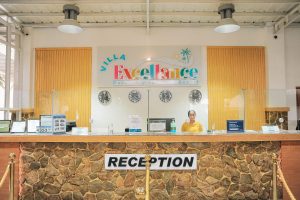 To secure the ideal accommodations for your small family, it's recommended to book your stay at Villa Excellance in advance. By reserving early, you can choose from a variety of room options that suit your family's needs, whether it's a spacious suite or a cozy villa by the beach. Booking in advance also gives you the chance to take advantage of any exclusive offers or discounts.
2.
Utilize the Wave Pool: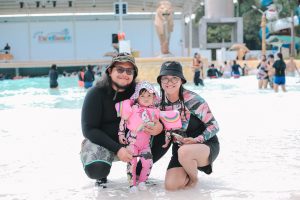 Prepare for an exhilarating experience at Villa Excellance's fantastic wave pool! It's one of the highlights of our resort that you wouldn't want to miss. Gather your family and plan some quality time at the pool. Get ready to ride the simulated waves, swim together, and create unforgettable memories. To make it even more exciting, don't forget to bring floaties or pool toys to add an extra splash of fun to your wave-riding adventures!
3. Slide into Fun: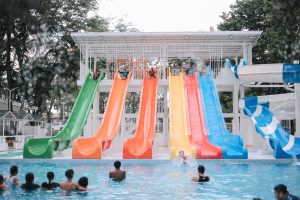 Another thrilling feature at Villa Excellance is our awesome water slides! Make sure to carve out some time for your family to enjoy the excitement of sliding into the pool. Whether you're racing down the twisting slides or taking a leisurely ride, the pool slides are guaranteed to add an extra dose of fun to your vacation. Don't forget to capture those priceless moments of laughter and splashes as you make a splash together. Get ready to slide into a world of excitement and create unforgettable memories at the pool with slides!
4.
Participate in Resort Activities:
Villa Excellance provides a range of activities for guests of all ages. Check the resort's activity schedule and make sure to participate in events that cater to small families. Engaging in these activities will create cherished moments and allow you to connect with other families on vacation.
5. Dine at the On-Site Restaurants:
Indulge in a variety of culinary delights at our upcoming on-site restaurants. Villa Excellance will offer a diverse range of cuisines to satisfy even the pickiest eaters. From delicious breakfast buffets to themed dinner nights, you'll never run out of options. Soon, you can take the opportunity to try local dishes and let your taste buds embark on a delightful journey.
6. Capture Precious Moments:
Don't forget to bring your camera or smartphone to capture the beautiful moments you'll share with your small family at Villa Excellance. Whether it's a candid shot of your children playing in the pool or a family portrait against a stunning backdrop, these photos will serve as precious memories that you can cherish for years to come.
Unlocking the ultimate family vacation at Villa Excellance Beach and Wave Pool Resort is an experience that combines relaxation and adventure in the most delightful way. 
At Villa Excellance, we strive to provide a fun and enjoyable experience for families, where relaxation meets adventure. So, why wait? Start planning your ultimate family vacation at Villa Excellance Beach and Wave Pool Resort and create memories that will be treasured forever