Are you looking for the perfect destination to create lasting memories with your family? Look no further than Villa Excellance Beach and Wave Pool Resort in Cavite. 
This resort offers a unique experience that guarantees fun for the whole family; from thrilling water adventures to beachside relaxation, Villa Excellance has it all. 
In this blog post, we'll explore the top activities that will make your family vacation an unforgettable one at Villa Excellance
Ride the waves at the wave pool:
Get ready for an amazing adventure at Villa Excellance's incredible wave pool. Dive into the crystal-clear waters and feel the excitement of simulated ocean waves. The best part? Both kids and adults can join in on the fun! Our resort has separate wave pools designed to ensure everyone, whether you're a kid or a grown-up, has a blast.
Explore the water park:
Villa Excellance is not just about the wave pool and beach – it also boasts an exciting water park. Slide down thrilling water slides, splash around in the colorful kiddie pools, and let your little ones have a blast at the water playground. With various water attractions catering to different age groups, the water park ensures endless entertainment for the entire family.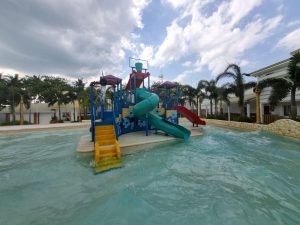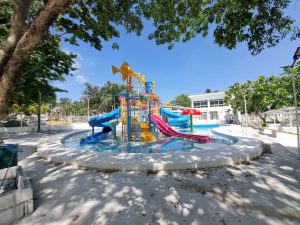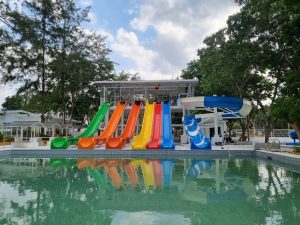 Read here to know more about the eight slides the resort has to offer
Weekend night swimming
Dive into a whole new world of excitement with Weekend Night Swimming at Villa Excellance Beach and Wave Pool Resort in Cavite! When the sun sets, the fun is just beginning. Immerse yourself in a captivating aquatic playground under the starry sky. Get ready to groove to live music and be mesmerized by thrilling performances at our vibrant wave pool stage, creating an unforgettable night of pure enchantment that will keep you energized till dawn.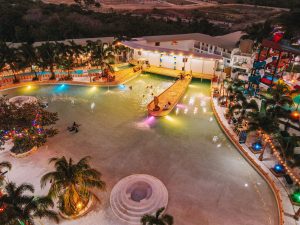 Indulge in delicious dining:
After an exciting day of activities, satisfy your taste buds at the resort's dining establishments. Villa Excellance offers a variety of culinary options, ranging from mouth-watering local dishes to international cuisines. Treat your family to a sumptuous feast while enjoying picturesque views of the resort's surroundings. Whether you prefer a casual meal or a fine dining experience, there's something to please every palate.

Stay at our luxurious and contemporary accommodations:
Our villas, rooms, and cottages are thoughtfully designed with a blend of rustic and contemporary elements. Discover the charm and comfort of our resort's accommodation options, and feel free to book your stay anytime. Whether you're looking for a cozy cottage or a spacious villa, we have the perfect space for you to relax and unwind during your vacation.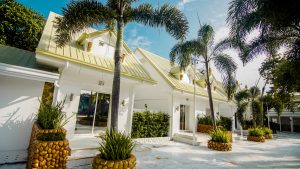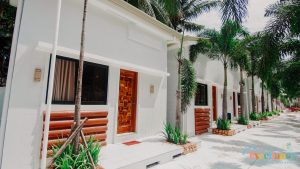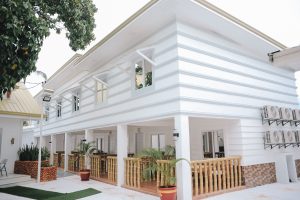 Villa Excellance Beach and Wave Pool Resort have it all, ensuring that every member of your family will have a blast and create unforgettable memories.
Get ready to ride the waves and experience the thrill of our incredible wave pool. The water park is also a must-visit, offering endless excitement and adventure for everyone. And if you're up for it, don't miss the enchanting Weekend Night Swimming experience, where the fun continues long after sunset. When hunger strikes, our dining options will tantalize your taste buds with a diverse selection of delicious dishes. After a day packed with activities, retreat to our rustic yet contemporary accommodations. Relax and unwind in comfort, ready to recharge for another day of family fun.
At Villa Excellance, we guarantee waves of FUN for everyone. Hence, a fantastic time for the whole family. 
Start planning your next vacation now and create lasting memories with your loved ones. Book your stay today and get ready for an unforgettable experience that will be treasured by your family forever.